Reservations and Informations
+420 777 591 900
+385 91 167 47 65
SKYPE fundiving.cz
ICQ:
148-258-277
info@murter.cz
Reservations online
Pavel Machula
Vytvořte si svou vlastní vizitku
.: MAP :.
Destination:
Tisno is located on the island Murter 45 km south of Zadar (that is only 700 km from Czech ). The new highway ends 30 km before the destination, so the travelling is much more comfortable...
Maps: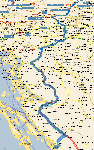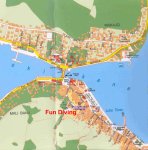 Short direction :
Brno
Wien
Zagreb
Karlovac
Zadar
Tisno
You can find a detailed itinerary of the journey – including the illustration on the map – on http://www.cz.map24.com
You can use highway all the time.